Architectural services
Our friendly, experienced team of architects and technologists are here to help you design and deliver your next project.
We work for a broad range of clients delivering creative, energy efficient housing solutions including small infill projects, private housing, affordable housing, rural housing, care homes and large urban developments.
Our list of clients includes parish councils, planners and local communities. We work closely with our clients to ensure that the finished project meets the agreed timescale, budget and aspirations of everyone involved.
We provide a full range of architectural services to ensure that your scheme is fully considered from start to finish, including:
Flexible fee solutions
Brief preparation
Budget advice
Programming advice
3D modelling
Heat loss calculations and energy advice
Landscape design.
Our projects focus on environmental sustainability [PDF] and we follow a 'fabric first' approach in our designs.
We are proud to be a part of Nottingham Community Housing Association and work for a variety of clients across the East Midlands.
Find out more
Download our brochure
Our brochure is a great way to get to know us better. It sets out what we do, and showcases some of our recent work. 
Download our brochure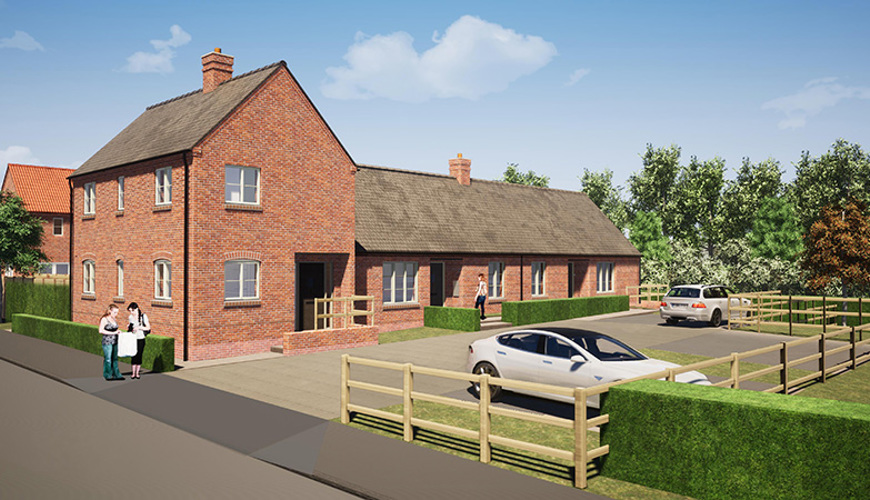 Our latest work
Recent case studies showcasing our architectural work.